Membership
Benefits of becoming a registered member
Log in at any time to check order status
Personalize your shopping
Speed up future purchases
*All access are secured with SSL.
---
How to create an account
<Register Choice 1>
Click on "My account" located at top-right of any pages, then click on "Register" in red button to proceed to the registration form page.

<Register Choice 2>
After adding shopping items in the cart and proceed to checkout, you can find and click on "Register" in member sign in the page to proceed to your registration.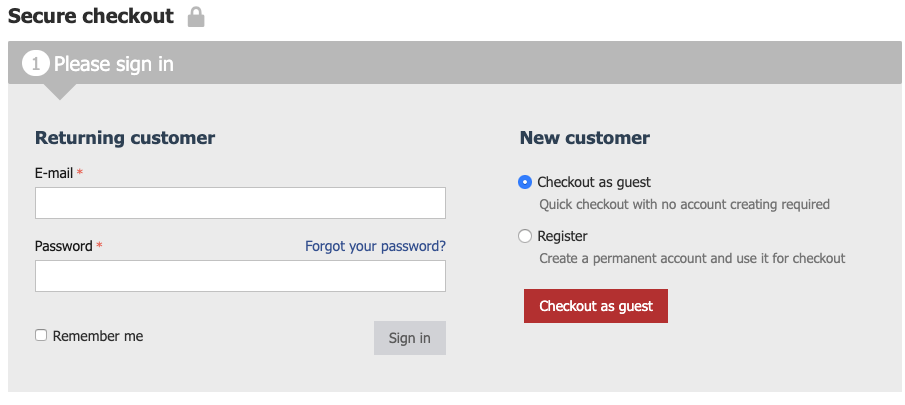 When registration is complete, you will receive registration completion mail to registered e-mail address.
---
Changing Member Profile
You can reach to your member profile by click on "Profile details" link in "My account" pulldown after sign-in. You can modify your member profile in the page.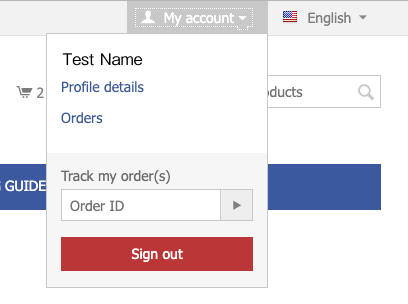 ---
Forgot your password
If you forgot your password, click on "Forgot your password?" link at sign in page, and proceed to reset your password.